Step by Step - How to sell on eBay for beginners
eBay is one of the biggest online marketplaces in the world with over 180 million active users, the ecommerce site turns over annual revenues in the billions. With that kind of influence; both monetary and social; eBay has been the go-to marketplace for online sellers for the last decade or so. If you are not familiar with eBay or don't know how to use it, then you've come to the right place, today I am going to help you by taking you through a step by step guide on how to sell on eBay if you're a beginner. Let's get started!
First I want to take you through a short rundown of things to read up on before you sell or list items, so you don't make the mistake of plunging into selling on eBay before taking some time out to survey the landscape. There are rules of selling including how the seller's fees work on eBay. You also want to ensure that any items you list are not prohibited, and that you've chosen the correct payment plan for your selling habits and that you are not getting charged more than necessary.
Let's talk about some of the rules of selling I just mentioned, it's important to understand the rules and make sure that you can follow these 'laws of the land' before you embark on your selling journey. You want to ensure that both eBay and potential buyers find you to be trustworthy.

The eBay Sales System (eBus) is an internet training system teaching you how to make money on-line selling from the eBay platform. Video Below for those wanting a fast tack to success on eBay.
eBay prohibited items list and prohibited practices on ebay
Firstly there are a number of items you can't sell on eBay, things like: chance listings (giveaways, random draws and raffles), firearms and weapons in general, offensive material (pornographic and racially/ethnically derogatory materials) and of course any illegal services. eBay has a prohibited items list which you can refer to.
Then some listing practices, eBay is taking steps against "keyword spamming", where a user deliberately fills their listing with key words and phrases that people search in order to ensure that their products get to the top of most lists. It won't work so keep your listings informative and precise, in order to see results. Also avoid using inappropriate language.
Let's get onto selling fees; you can't sell on eBay without paying any fees, eBay keeps itself running largely on the small fees that they ask from their sellers. What you will you pay depends on a couple of factors, like whether you are a private or business seller, how many items you list per month and how much your items sell for. The fees will also vary depending on the type of eBay account you sign up for; a private or business account. Those are the two basic account types you can have when you start selling on eBay. If you don't register as a business with eBay, you'll automatically be regarded as a private seller.
So when should you register as a business? If the following applies to you: you sell items you bought to resell or items that you produced yourself to sell, you sell plenty of goods on a regular basis, sell items as a trading assistant or if you buy items for your business. You will register as either a private or business seller when you first set up your eBay account.
Setting up an eBay account
So let's get onto setting up your account, an account is mandatory to sell anything on eBay but the good news is it's fairly easy to do.
Here are the steps:
Go to the eBay sign in page and click the tab marked "Register"
Enter the requested details (your email address, a password, your name and your phone number)
Select a payment method for paying your seller fees
Make a public Feedback Profile
Select the payment methods you'll take from buyers
Once all that's done, you're ready to list your first item and start making some money!

There are a few things to mention regarding how to optimize your listing for the current market and ensure that people that want what you're selling actually see your listing and have all the information they need to be able to purchase, the first would be market research, browse through the listings for items that are similar to the goods you are going to be selling and get an idea of the market averages to give you an indication of how much you should be listing your items for.
Things to look out for: the going price, availability (you will be able to ask for a little more if your items are a rarity), unique selling point (USP) — is there something different about your listings?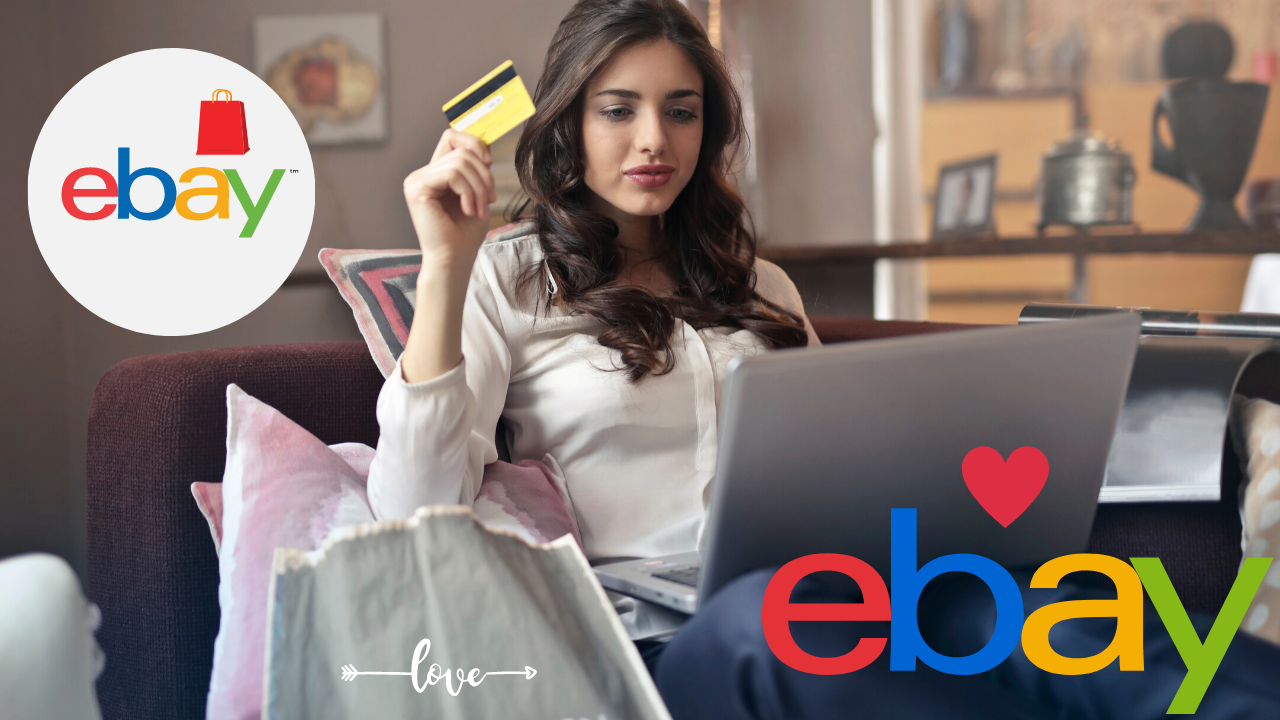 So in creating your listing, go to eBay, log in, and click the "Sell" icon in the top left-hand corner, then you'll be asked to enter the title of the product you're selling (be specific here, include things like brand name, item colour, production year, condition of the item etc).
After product title, eBay will suggest a category to add your item to with a little "breadcrumb trail". Note that if you're selling a product that's been listed a lot on the site, eBay will give you a number of items similar. If you want to, you can select a similar product and click "Sell one like this" to let eBay know you want your item categorized in the same way. Once you're happy with your product category, click "Sell it".
Then you'll be presented with a page to enter your details, there are several sub-sections as listed below:
Title - the same as the one you entered on the last page
Condition - Be really honest here, if people buy a 'New' item and get one that's used, they will leave negative feedback
Photos - You get to upload 12 photos of your item for free, so use them. Show users any blemishes you may have described in your item description, so they don't get any surprises after purchase
Item specifics - These will change depending on the category your item falls into. These are optional, however it's recommended to ensure any and all information your buyer needs is already included in your listing.
Details - If you're a good writer, then this is the opportunity to best describe your product.
e-Bay payment and postage options
Now let's get to payment and postage options, you need to tell eBay how you'd like to accept payment for your item from the buyer, and how you intend to send it to them. eBay will automatically provide you with the standard mail option, by selecting "Change delivery service" and choosing the "Other courier" option you can save money by getting a cheaper delivery quote from an alternative courier. By selecting "Add collection in person" gives the buyer the option of collecting their parcel from a local store instead of having it delivered directly to their address, which some buyers may prefer if they're out of the house the majority of the time.
Then you must select a payment method, the options presented to you are: PayPal — there is a small charge for using them, but accepting payments via PayPal makes life easier for the buyer and lowers the risk factor involved with purchasing your item due to their security software Cash on delivery - This works best if you're hand-delivering your item or the buyer is collecting from you. However this is not a popular option.
Once that's all done you'll need to get your item to the buyer, but first a few things to note after making the sale:
Communicating with your buyer - to contact your buyer click the 'Advanced' link at the top of the eBay home page, on the left side of the page, click 'Find contact information' and then follow the on-screen instructions.
There may be a few reasons why you might need to contact your buyer after you've made the sale,
1. They didn't pay for the item, most often due to a technical failure and they're not aware of this.
2. Could be that the buyer backed out of the sale.
3. It may be that you're not able to follow through on the sale, if you can't follow through on your sale for any reason, contact the buyer before you cancel the transaction, reassure them that they won't be charged, only then you can cancel the transaction in the Sold section of My eBay.
4. You may just need further information such as full contact details in order to ship the item to them, or further info on a personalized item. .
Remember that contacting your buyer is useful for reassuring them that you are a real person, and yes, you're actually quite a nice one, bringing the human side to the transaction and it's likely they'll remember you for good after sales service.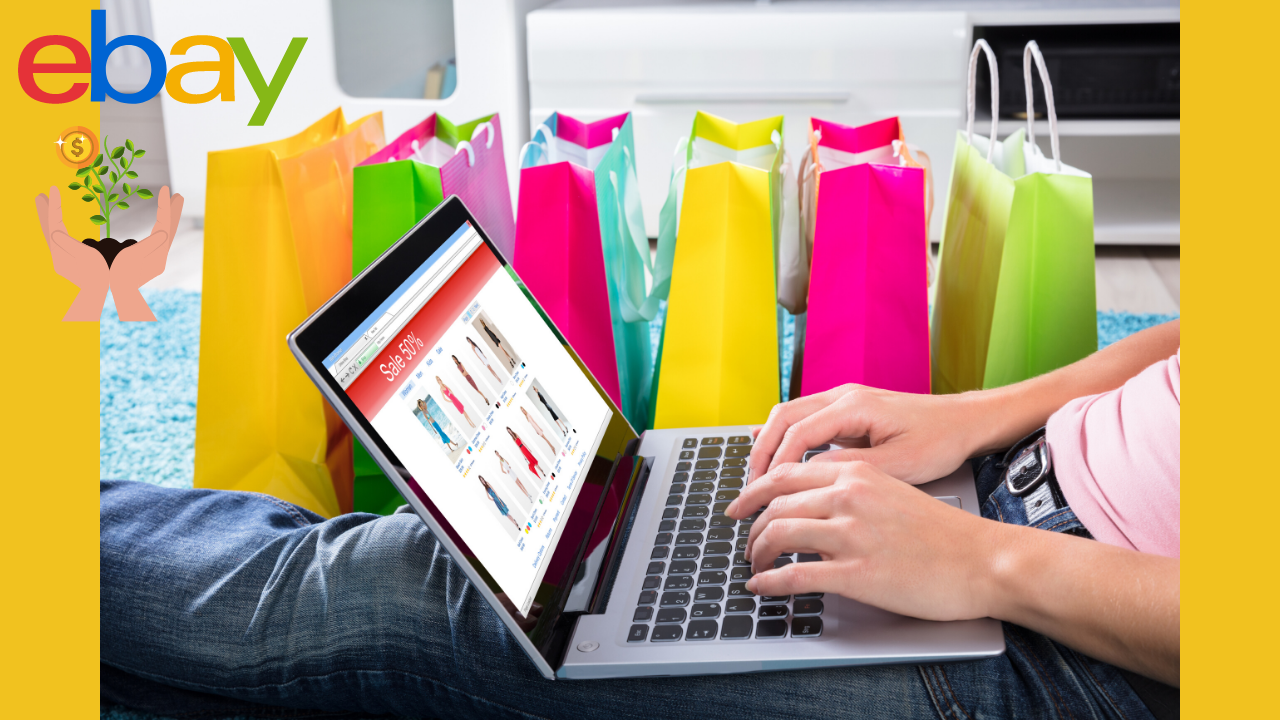 Remember that contacting your buyer is useful for reassuring them that you are a real person, and yes, you're actually quite a nice one, bringing the human side to the transaction and it's likely they'll remember you for good after sales service.
The last step we'll discuss is delivering the items; of course this will only be done once it's paid for. Check that the credit card or PayPal has been accepted and that the full amount has been credited to your account. You'll get an email notifying you if the buyer completes the checkout page on your item. If using an independent courier service, you must ensure delivery goes as smoothly as possible, package your item according to the packaging guidelines (taking extra care with fragile), book and pay for the delivery, then wait for collection if you've chosen a collection service or drop off your parcel at a local store if you've booked a drop-off service.
So, we are all done, all that's left for you, a beginner selling on eBay is to wait for the sales to come rolling in! Whatever it is you are wanting, whether it's just to raise money for a holiday or you wanting to start your own ecommerce business, learning how to sell on eBay as a beginner has been your first step in making that extra cash online. You've been taught how to sell on eBay, it's time to enjoy the benefits now. There are many success stories about people selling on ebay. If eBay is the start of your own business then I wish you all the success, I hope that this article has been a tremendous help.
If you feel that eBay is for you and would like to learn how to fast track your process then have a look at eBus the Underground Secret System from Barry Plaskow Products developed to fast track success on eBay. You will find the link below with more information on eBus and any special offers they have on at the moment.
eBus for eBay Underground Sales System - Barry Plaskow's System