The Heart of eBay - Successful eBay Sellers
It may be that eBay is not the largest marketplace by gross merchandise value (GMV), but it is still pretty close. eBay ranks second in the U.S. and fifth globally against other seller marketplaces; so neglecting eBay means potentially leaving a lot of revenue on the table. It has 180 million active shoppers and hosts about 2 billion daily transactions. We're going to take a look at some Successful eBay sellers in this article; it makes for some inspiring reading.
First; let me start by telling you about some of the advantages that eBay have over other competitor marketplaces: By meeting the basic seller requirements, you can get set up to sell — in almost any category — in just minutes A streamlined fee structure makes it easier to understand what you're actually spending to sell Revenue from your sales becomes available immediately instead of taking weeks to be released.

Let's take a look at some Successful eBay sellers
First, the story of Sophia Amaruso, GIRLBOSS, she started her empire selling revamped vintage clothing on eBay. In 2006, a 22 year old girl sold an eight dollar item she picked up at a thrift store, on eBay and profited over 1,000 dollars. That one sale was the first of many that Sophia Amaruso would make on and off eBay. What started as a way to keep the lights on, would ultimately turn into a multi-million dollar fashion brand, and even land Amaruso on Forbes' list of Richest Self-Made Women. Sophia has a set of rules for success and they are what have taken her as far as she has come. She believes you must make yourself memorable by offering unique items and also always playing to your strengths. She also believes that we should take risks both in life and business and strive to do better but stay focused. Of course she agrees that it takes work and that you have to put effort into making yourself a success, as it doesn't happen overnight.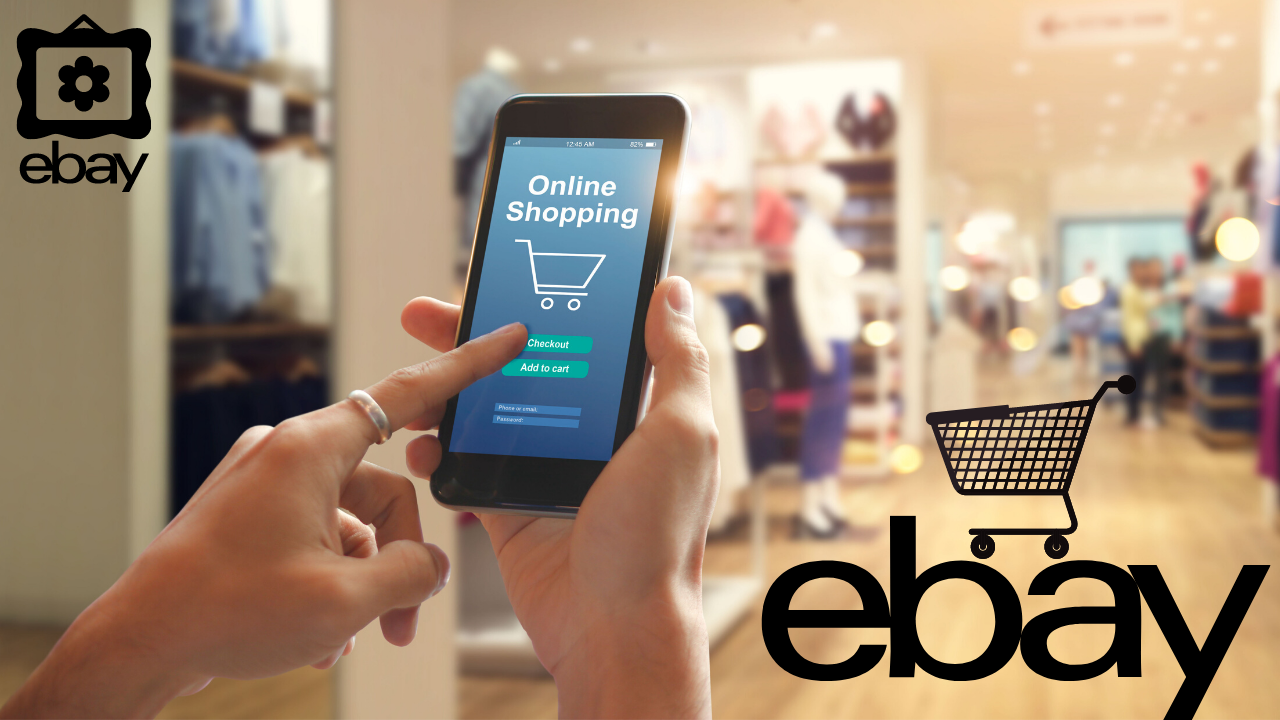 Then we have Jen Thomas, Owner Smudgy Monkey Gifts & Accessories, her story is that ten years ago her husband was laid off so she started a business selling items on eBay to help out while he was looked for work; she found a niche product that was trending at the time and her business has experienced growth every year. She believes in exceptional customer service and value. Today she has her own ecommerce business but has said that establishing credibility through sales on eBay with an emphasis on that great customer service has been her most successful marketing tactic to date.
Nick Borrelli, Ecommerce Marketing Director Nu Wave Marine, before he started his shop, he was selling motorcycles and got in a bad crash while delivering one, he was then fired from the job and had to move back home with his dad. At the time, his dad owned a small marine mechanic shop, he started digging through the piles of parts in the shop and selling them on eBay, at the time he had no ecommerce experience and no boating experience, but he was successful! That lead to listing new products on eBay and before he knew it, it was a full time operation. The logical next step for him was to cut out the middleman (eBay) so that we could make more profit and that's when he met BigCommerce, built a site, taught himself SEO and PPC but says that eBay still drives sales for him, which contribute to his overall bottom line.
more eBay success stories.....
Tim Chapman, an eBay seller of 13 years and counting, his story started with SCUBA (Self-Contained Underwater Breathing Apparatus); he was tasked with unloading military-grade diving equipment, at the time he was the top sales person for a high-end SCUBA retailer, and they needed to sell some stuff that wasn't moving through the usual channels. Chapman tried out eBay to see if he could find some buyers and was stunned by the results. He set up the account, learned how to list and found out that it was really easy to move product, they sold a whole bunch of commercial dive masks, got paid immediately and shipped them out the same day. Six months later, Chapman told his wife that he'd be resigning from his post as top salesman at the diving equipment company. He knew that if I could spend more time on eBay, he'd be able to match or exceed the income he was earning and sure enough, Chapman's business took off. He's been supporting a mortgage, family of five, car payments and all the bills ever since.
Selling the old to turn a profit on eBay.... easiest things to sell on ebay
Matt and Amanda Clarkson started on eBay by selling DVDs, books and CDs they no longer wanted in their free time, using their spare room as an office. When they noticed how little time it took for everything to be snapped up, they reinvested the money they'd earned into buying more stock and improving their skills and the risk paid off. Two years later, they were making an average of $750,000 per year. They now sell instructional books and DVDs on eBay, inspiring existing and aspiring sellers to turn their ideas into profitable online businesses.
Selling on eBay - Successful eBay Sellers Conclusion
As you can see by the diverse types of businesses, your eBay business idea doesn't necessarily have to be something completely different or inventive to be successful, as long as you are offering buyers something that they need/want. It's also clear that going beyond what people expect in terms of service will get you customers for life. If you're struggling with ideas, take a look at the link above. These are just a few Successful eBay sellers, my hope is that they have inspired you to get online and sign up your eBay business today. Ebay is a great place for beginners to start online.
If you would like to start on eBay and fast track your path to success have a look at the information BELOW.
The eBay Underground Sales System (eBus) is an internet training system teaching you how to make money on-line selling from the eBay platform. A system / product from the Barry Plaskow team.